About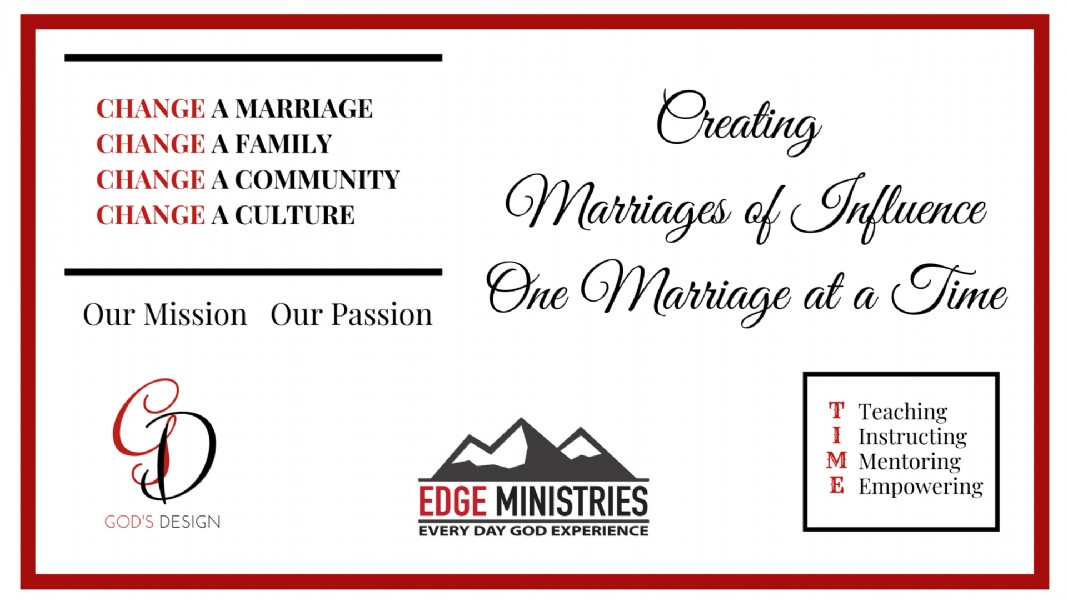 To Exhort (Teach) Couples to become
"Better Together by God's Design"
Our hope is to build and expand God's Kingdom.
Our Desires are to...
To encourge men and women to strengthen their personal relationships with Jesus Christ
To influence others couples by modeling God's Design for marriage
To give couples a hope for a better marriage based on Biblical Truths
To rekindle a desire for a full life within their marriage
To teach couples to dream "BIG" and not limit God in their marriages
To encourage married couples to expand their territories and become Marriages of Influence
The Mission of EDGE is to create Marriages of Influence by teaching God's Design for Marriage. To remove old ways of communicating and to replace with new ways to "Communicate to Connect". When we understand God's Design for Marriage we are able to live "Life to the Full".
The thief comes only to steal and kill and destroy;
I have come that they may have life, and have it to the full.

John 10:10