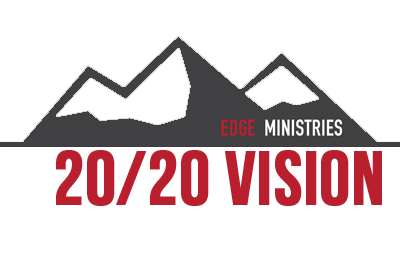 Click here for more information on our 20/20 Vision and how to get involved in helping to make a change.
Latest Articles
Defining Moments We all have defining moments in our life.
Creating Healthy Boundaries in Marriage Healthy Boundaries in Marriage protect and create security for each other. They are also an example to others, showing we value and respect the Marriage Relationship.
A Prayer for your Bedroom A short prayer to help you keep your bedroom consecrated to God's Design for marriage. Hebrews 13:4 (ESV) Let marriage be held in honor among all, and let the marriage bed be undefiled, for God will judge the sexually immoral and adulterous.
Upcoming Events
May 28, 2020 - Edgy Women Fellowship and Bible Study - Edgy Women Fellowship and Bible Study
May 28, 2020 - Men on the EDGE Monthly Evening Meeting - Men on the EDGE - Monthly Thursday Night Meeting