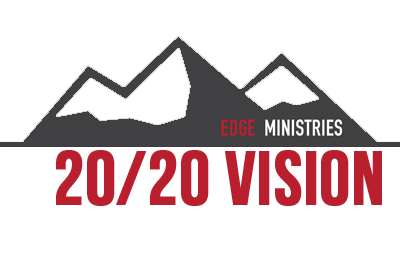 Click here for more information on our 20/20 Vision and how to get involved in helping to make a change.
Latest Articles
Creating Healthy Boundaries in Marriage Healthy Boundaries in Marriage protect and create security for each other. They are also an example to others, showing we value and respect the Marriage Relationship.
A Prayer for your Bedroom A short prayer to help you keep your bedroom consecrated to God's Design for marriage. Hebrews 13:4 (ESV) Let marriage be held in honor among all, and let the marriage bed be undefiled, for God will judge the sexually immoral and adulterous.
How to Stay Connected During the Holidays Happy Holidays Require Planning Communicate and Connect
Upcoming Events
August 29, 2019 - Edgy Women - Edgy Women Fellowship and Bible Study
August 29, 2019 - Men on the EDGE - Men on the EDGE - Monthly Thursday Night Meeting
August 31, 2019 - Date Night with a Purpose - Your evening with your lover (husband or wife) begins at 5:50 p.m at the  Beautiful Event Center Located at  In the Gap Ministry Complex. You will enjoy a relaxing evening beginning with a delicious dinner including salad and an main course entree. After dinner John and Jaimi will present a message to help you to discover how to STOP the boredom in your marriage, settling for less than God's best, and will give you tools to help you repair the erosion that has crept into your marriage without being detected. After the message designed to inspire you to connect with your Lover,  you will be served dessert and coffee (imported from Gruene Coffee Haus in Gruene, Texas)  as we fellowship and conclude our evening together approximately by 9:00 p.m. The total investment for this Marriage Adventure is $67.00 per couple to join us for all the evening's festivities.
September 21, 2019 - God's Design Marriage Seminar - Learn how to read your Lover by becoming an expert at ESP. Learn the ways they operate, emotionally, spiritually, and physically in order to bring oneness to your marriage. Learn how to live out God's Design for marriage. You are Better Together by God's Design.