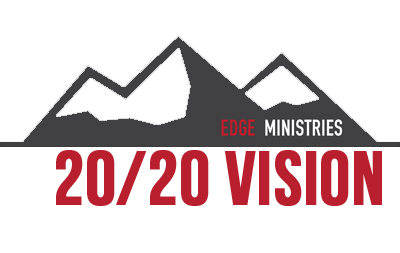 Click here for more information on our 20/20 Vision and how to get involved in helping to make a change.
Welcome
Thank you for connecting with us "Our Vision" and "Adventure" by visiting our webpage.
We have learned that we all have some things to share with each other to help one another on our journeys. We hope you will stay and engage!
Thank you for letting us speak into your life through this website. We have asked ourselves some questions……Why? Who? When? The Why is because we feel a real desire to share our stories with others to strengthen their marriages. The Who is anyone God puts in our path. The When is now.
We believe that our story, our history, is "His" story. We invite you to come along and stay as long as you like as part of our community.
Our mission is to exhort couples to become "Better Together by God's Design". In doing so, they will show the Glory of God through their marriages to everyone they encounter during their daily adventures. As their marriages change and grow in the Glory of God, their families will grow in the Glory of God. Then their impact will extend from their families, to their communities, and eventually to the culture. We are looking for couples who are willing to partner with us to bring God to a culture who is desperately seeking His Glory.
We facilitate Intimate Marriage Refinement Nights and Weekend Refinement Experiences monthly, catering to 10 - 15 couples at each experience in order for each person/couple to receive the greatest benefit.
Sign up today so that your marriage can become "Better Together by God's Design" tomorrow.
Latest Articles
Marriage is a Grand Adventure While writing this blog I came across several quotes about adventure. We have come to look every day for adventure. Some are small and just seem to show up as a sweet gift, other adventures we dream about and plan with many details.
Apologize Often Learning to apologize can be difficult. There was a time when I thought apologizing was saying I was wrong. That is not always the case. Sometimes we are apologizing because we are sorry about how our words or actions hurt someone's feelings.
We have a Real Enemy. You are Not my enemy. The thief is our enemy. He uses the same strategies today that He used on Adam and Eve in the garden. He wants to cause us to doubt the goodness of our Creator and to separate us from each other and from God.
Upcoming Events
December 6, 2018 - EDGE Minstries Christmas Celebration - EDGE Ministries Christmas Celebration